Summer 2023 registration will begin mid-February (typically Valentine's Day). Spots fill up rather quickly so please mark your calendar. If you are new to Camp Argo, please Contact Us so we can add your email to future correspondences.
We are currently preparing a new camper schedule to accommodate increased enrollment, updating our summer rates, and adding some new activities!
Our returning staff are excited to get started. Due to increased enrollment, we will be hiring additional counselors, a camp nurse, art specialist, archery, ropes/adventure, and fishing. Interested applicants are welcome to fill-out and submit an application ages 17+ older (if you know anyone!).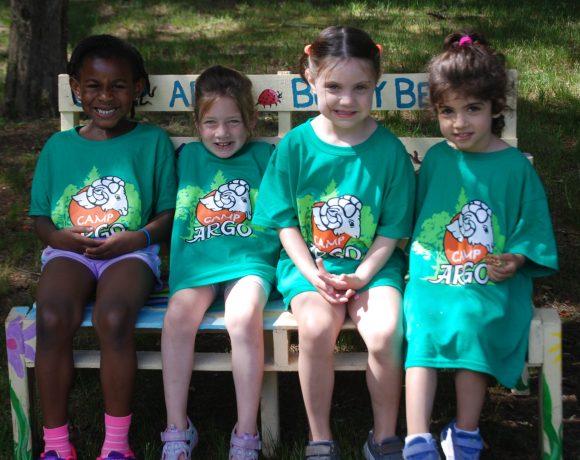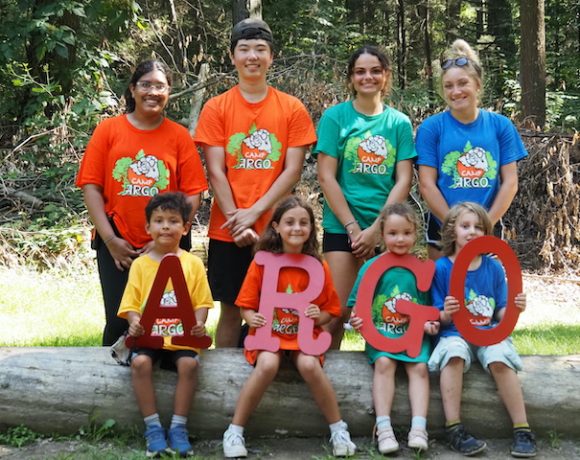 Camp Argo is an outdoor, recreational day camp located on 42 acres in Orange, Connecticut where siblings and friends can come together to enjoy the benefits of a summer experience.
Additionally, Camp Argo strives to accommodate campers with different social abilities in a safe, nurturing environment.
You are invited to take a tour of our summer location, the beautiful Camp Cedarcrest, and meet some of our amazing staff.
Contact Us to schedule an appointment this spring.
An outdoor recreational day camp
from 9am – 4pm welcoming all campers ages 4 – 14 years
located at Camp Cedarcrest in Orange, CT.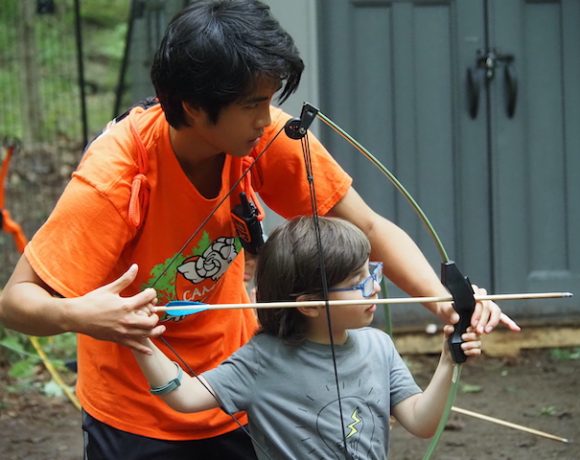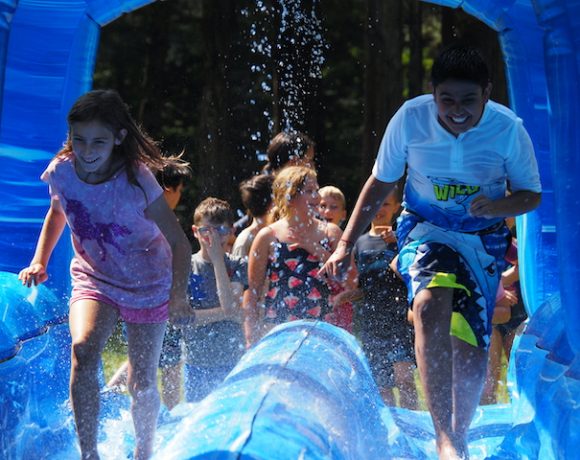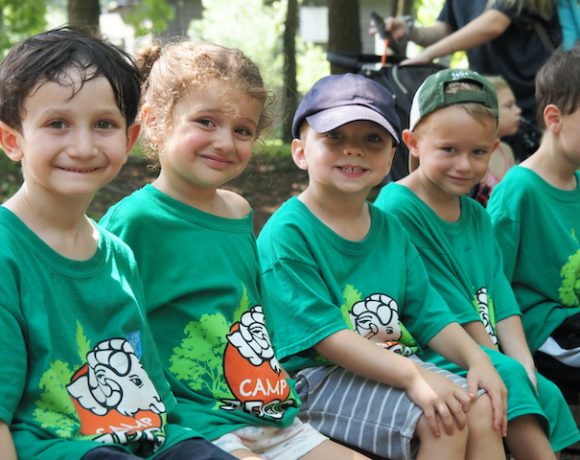 Summer 2023 Weekly Sessions
Session One: June 19-23
Session Two: June 26-30
Session Three: July 3-7
Session Four: July 10-14
Session Five: July 17-21
Session Six: July 24-28
Session Seven: July 31-Aug 4
Session Eight: Aug 7-11
Rates
Per Week Summer Rates:
$320 (1st camper)
$305 (2nd sibling camper)
$290 (3rd sibling or more)
$280 Extended School Year
$255 Counselor in Training
CIT & ESY Options
Counselors in Training
(14 & 15yrs only)
8:30am-4:30pm
Extended School Year
(Summer School)
12pm-4pm Mon-Thur
9am-4pm Friday
Extended Camp
7:30am-9am (morning block) or
4pm-5:30pm (afternoon block)
$15 per block (1st camper)
$5 per block (each additional camper)
Activities
Archery, Canoeing, Fishing, Hiking, GagaBall, Adventure (ropes) Course, Pedal-carts, Creative Arts, 9 Square in the Air, Collaborative Games, Songs, and so much more!
Inclusion Component
We also offer an Inclusion Component serving those in our community with special needs & abilities. Please fill out our Inclusion Component Questionnaire below and provide us your child's 1:1 aide cleared background check when confirmed.
Learn more about what Camp Argo has to offer your child this summer.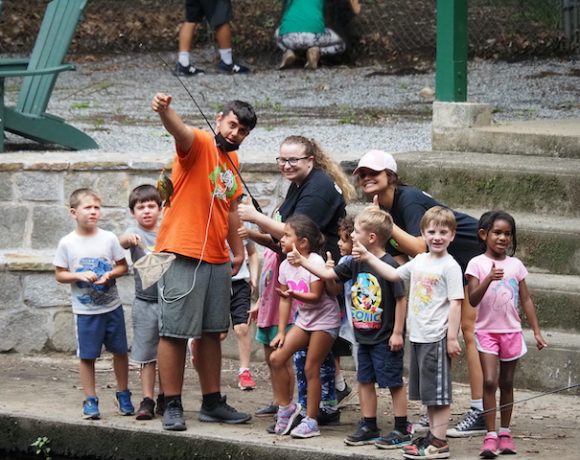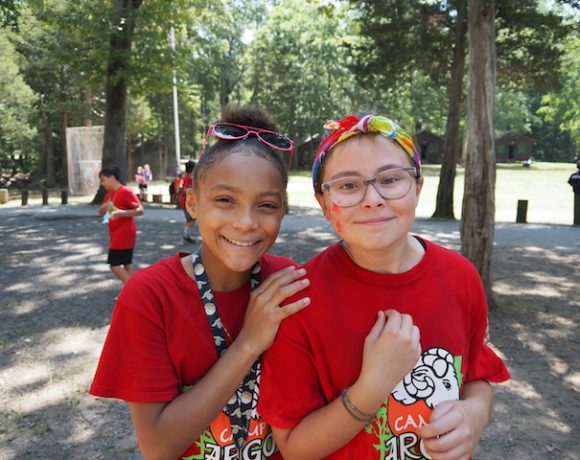 Safety
We focus on the physical & emotional safety of our campers and support a bully-free environment.
Outside
Our staff emphasizes the importance of nature & the joy of being outdoors everyday, rain & shine!
Personal
We are able to maintain close personal contact with campers and encourage meaningful bonds amongst counselors & campers.
Encourage
We encourage our campers to demonstrate behaviors that a HERO would exhibit daily; altruistic, resolute, generous, & observant.
Guide
We guide our campers through conversations with each other to help build their self-confidence & develop positive relationships.
Social
Our diverse camp environment provides campers with social opportunities to connect with new faces from the surrounding communities.
Extended
Camp
$15 1st Camper, $5 additional
All
Inclusive
$
!
Register for all Weeks
Two weeks of FREE
Extended Camp

Automatically applied to the last two weeks of the summer!
Pay By
Cash or Check
$
-10
Save Processing Fees
Save $10 for each
week & camper

Contact Us to
Request a Coupon Code
Camper Spots Remaining as of MARCH 31st
If you are interested in registering for all 8 weeks, we will waive the waitlist for any weeks that are currently full.
Contact Us prior for the specific details.
Session 3 is a full week (all 5 days).
We will be hosting a full day of camp on the 4th of July.
Once your child is promoted from the waitlist,
please provide full payment immediately or
the next camper on the list will be contacted.
Camper
Registration
Registration must be completed online with CampDoc.
A $100 non-refundable deposit is required per child to reserve each weekly session.
Any remaining amount will be due by June 1st along with a completed camper health profile on CampDoc.
Tax EIN 46-1967224
You may also print an official receipt from your camper profile on CampDoc.
For full terms and conditions please read the Parent and Camper Consent Form.
Our Team
Camp
Staff
At Camp Argo we feel that a big reason why campers will return year after year is in part because of the amazing relationship between themselves and our counseling staff.
We are determined to hire the most incredible individuals that are committed to the physical, mental, emotional, and social development of each camper.
The staff is excited to welcome your camper upon arrival and ensure they feel safe and connected to their group. Their focus will be to encourage your camper to believe in their abilities while learning new skills and having a blast all summer!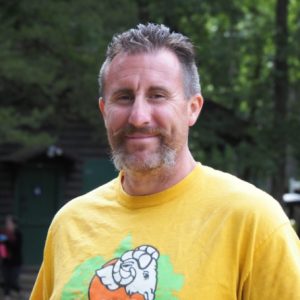 Jason Nevis
Camp
Director
Coach Jason Nevis is currently the Aquatics Director at Hopkins School in New Haven.   He also teaches Heath and is the Head Coach for both boys & girls swimming and water polo teams.  
Recently, he was the 5th-8th grade Physical Education teacher at Blackham Elementary School in Bridgeport. Previously, he was the Athletics & Facilities Director, as well as the PE teacher at St. Raymond School in Menlo Park, CA which is where Camp Argo began in 2013!
Coach Nevis is personally connected with Camp Argo because his children attend and his two boys are autistic and part of the Inclusion Component at camp. Coach is excited to continue providing wonderful experiences for kids within the community, their siblings, families and friends each summer.
Veronica Bennet
Inclusion
Supervisor
Veronica is currently a Special Education teacher in Bridgeport Public Schools as a resource 6th-8th grade teacher. She graduated with a BS in Comprehensive Special Education K-12 from Southern Connecticut University in 2021.
Veronica is excited to join the Camp Argo team and work alongside our Inclusion Campers creating new memories and friends this summer!
Erin McCarthy
Specialists Supervisor
Tori graduated with a BS & MS in English & Psychology from Quinnipiac University 2021 and is currently student teaching & substituting in Meriden. She is originally from New Jersey and enjoys hiking, reading, and spending time with friends & family outdoors!
Tori is returning to Camp Argo as our Programming & Wellness Supervisor. With her previous camp experience and knowledge working for other programs, Tori is eager to apply her expertise & energy with the campers this summer!
Bahar Musa
Inclusion
Specialist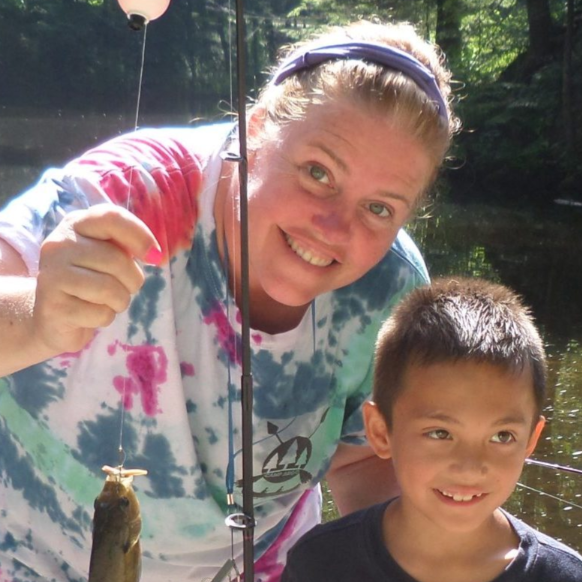 Linda McDonough
Inclusion, Arts/Science,
Supervisor
Jordan Deh
Camp
1st Aider
Alli Hummel
Specialist & Programming
LEAD
Haley Marshall
Staff & Camper Life
LEAD
Courtney Nevis
Board
Member
Courtney Nevis is currently a devoted stay at home mother of 3 beautiful children; Maggie, John and Beau; who all attend Camp Argo!
In order to support Camp Argo's belief that everyone can be a HERO, Courtney spends much of her time inviting local heroes, educators, community leaders, and charitable organizations to come speak about their positions in the community. As Board President, Courtney is continually focusing her efforts on fundraising and grant opportunities.
Jake Miles
Ropes, Canoe, Archery,
& Rainbow Races
Madison Bartek
Ropes, Canoe, Archery,
& Rainbow Races
Denise Fantarella
Check-In
& Check-Out
Gigi Schaaf
Ropes, Canoe, Archery
& Rainbow Races
Cailey Black
Ropes, Canoe, Archery
& Rainbow Races
Rachel Gagne
Ropes, Canoe, Archery,
& Rainbow Races
Hailey DaSilva
Creative Arts
Specialist
Alexa Charney
Creative Arts
Specialist
Alec Mota
Canoe & Fish
& Rainbow Races
Jay Calendario
Ropes, Canoe,
& Rainbow Races
Jamel Lee
Ropes, Canoe,
& Rainbow Races
Donoven Calo
Ropes, Canoe,
& Rainbow Races
Faryal Akbar
Outdoor Science
& Rainbow Races
Sophia Liu
Ropes, Canoe,
& Rainbow Races
Looking to Hire
Ropes, Canoe, Archery
& Rainbow Races