Camp Argo Summer 2022
Camp Argo is grateful to be back at Camp Cedarcrest!

We are excited to have already begun the planning for Summer 2022 and looking forward to seeing all your smiles again this June!.

Online camper registrations will begin in mid-February.

8 weekly sessions... (partly depending on snow day makeups & absolute last day of school). Monday, June 20 thru Friday, August 12.

Our summer rates have increased slightly to reflect our current economy and will be announced soon.

Any COVID-19 updates related to Camp Argo available below.

Contact Us and provide your contact info so that we can email you any valuable information as we continue to prepare for a fun summer.
Camp Argo Resources
The information below will provide important guidance when joining us this summer at Camp Argo! Please review each tab below prior to attending.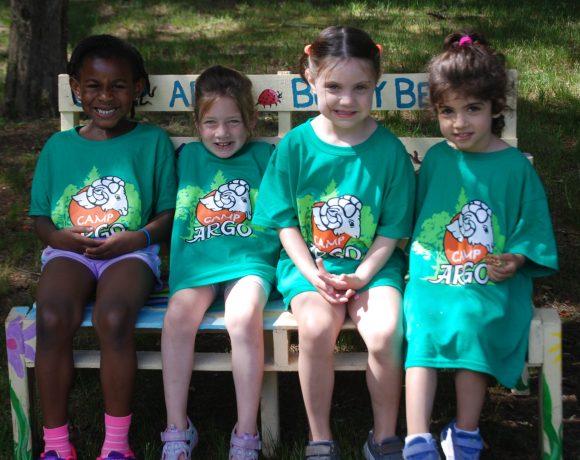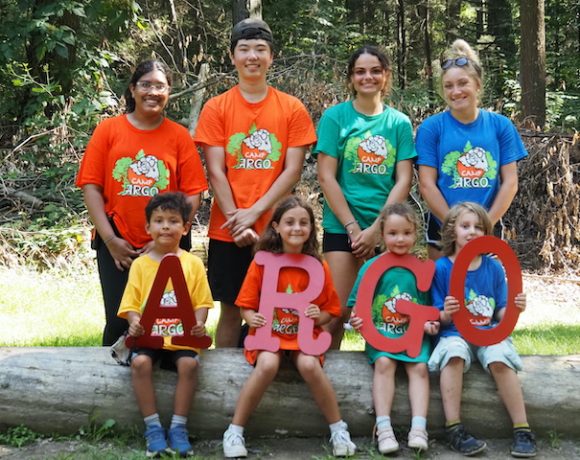 About Us
Camp Argo is an outdoor, recreational day camp located on 42 acres in Orange, Connecticut where siblings and friends can come together to enjoy the benefits of a summer experience.

Additionally, Camp Argo strives to accomodate campers with different social abilities in a safe, nurturing environment.
Take a Tour
You are invited to take a tour of our summer location, the beautiful Camp Cedarcrest, and meet some of our amazing staff.

Contact Us to schedule an appointment this spring.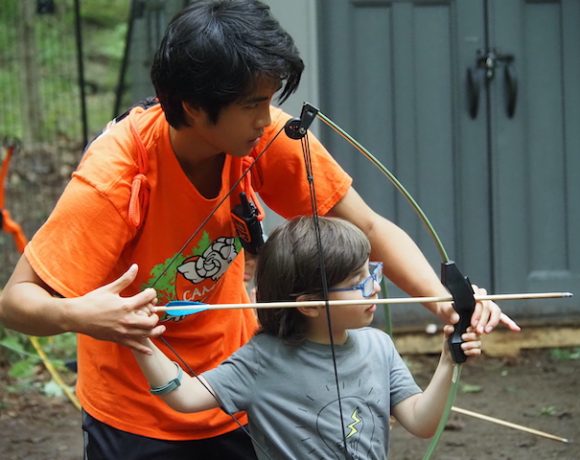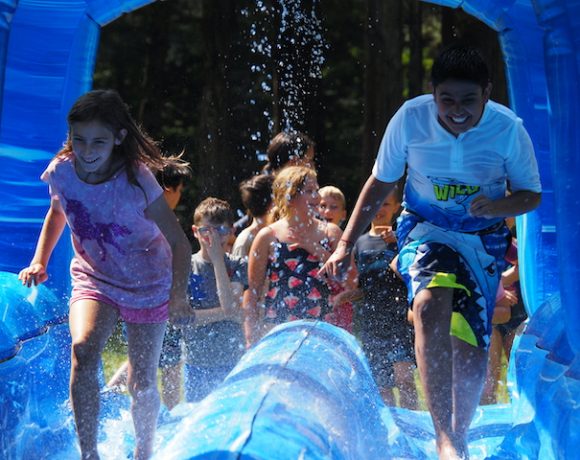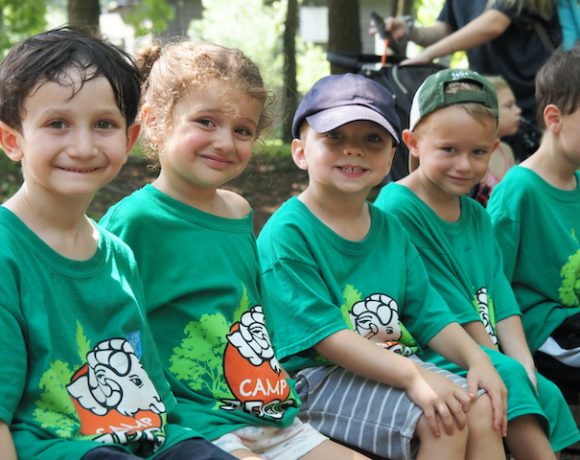 Quick Videos About
Camp Argo
You are welcome to learn more about what Camp Argo has to offer your child this summer.
Quick Facts About
Camp Argo
An outdoor recreational day camp
from 9am - 4pm welcoming all campers ages 4 - 14 years
located at Camp Cedarcrest in Orange, CT.
Summer 2021 Weekly Sessions
Week One: June 20-24
Week Two: June 27-July 1
Week Three: July 4-8
Week Four: July 11-15
Week Five: July 18-22
Week Six: July 25-29
Week Seven: Aug 1-5
Week Eight: Aug 8-12
Rates
Per Week Summer Rates:
$305 (1st camper)
$285 (2nd sibling camper)
$275 (3rd sibling or more)

$265 Extended School Year

$255 Counselor in Training
CIT & ESY Options
Counselor in Training Option
(14 & 15yrs only)
8:30am-4:30pm

Extended School Year Option
12-4pm M-Th & ALL day Friday 9am-4pm
(those attending Summer School)
Extended Camp
7:30am-9am (morning block) or
4pm-5:30pm (afternoon block)

$15 per block (1st camper)
$5 per block (each additional camper)
Activities
Archery, Canoeing, Fishing, Hiking, Adventure (ropes) Course, Hiking, Pedal-carts, Creative Arts, GagaBall, Collaborative Games, Songs, and so much more!
Inclusion Component
We also offer an Inclusion Component serving those in our community with special needs & abilities. Please fill out our Inclusion Component Questionnaire below and provide us your child's 1:1 aide cleared background check when confirmed.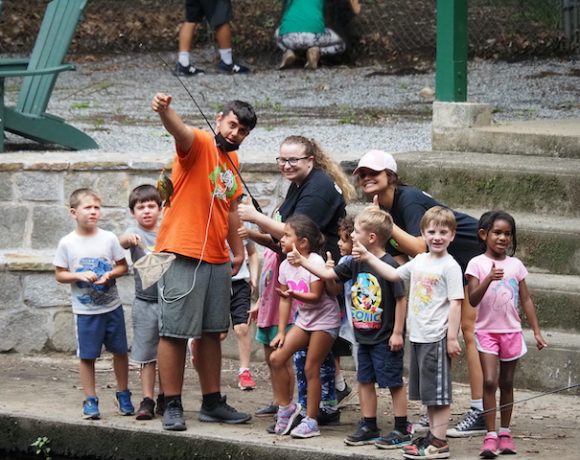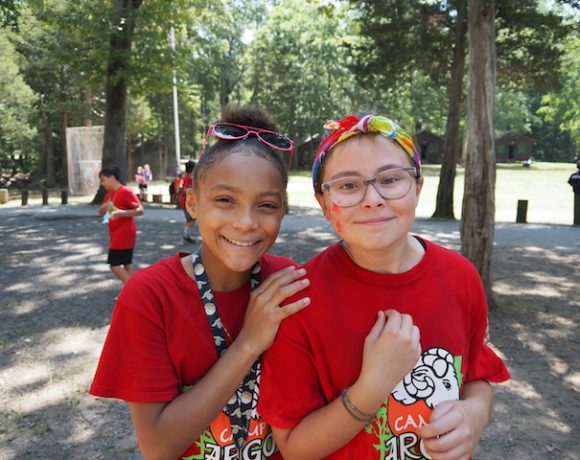 Our Program
Who, What & Why We Are:
Safety
We focus on the physical & emotional safety of our campers and support a bully-free environment.
Outside
Our staff emphasizes the importance of nature & the joy of being outdoors everyday, rain & shine!
Personal
We are able to maintain close personal contact with campers and encourage meaningful bonds amongst counselors & campers.
Encourage
We encourage our campers to demonstrate behaviors that a HERO would exhibit daily; altruistic, resolute, generous, & observant.
Guide
We guide our campers through conversations with each other to help build their self-confidence & develop positive relationships.
Social
Our diverse camp environment provides campers with social opportunities to connect with new faces from the surrounding communities.
Camper Registrations
Now Accepting Online
Camper Registrations

Camper Spots Remaining as of June 1st

*UPDATE - If you are interested in registering for all 8 weeks, we will waive the waitlist for any weeks that are currently full.
Email info@campargo.org prior for the specific details.

Session 3 is a full week (all 5 days).
We will be hosting a full day of camp on the 4th of July.

Once your child is promoted from the waitlist,
please provide full payment immediately or
the next camper on the list will be contacted.
Camper Registration
Registration must be completed online with Campdocs.

A $100 non-refundable deposit is required per child will reserve/hold each weekly session.
Any remaining amount will be due by June 1st along with a completed online camper health profile.

For tax purposes:
Tax EIN #46-1967224
You may also print an official receipt from your camper profile on Campdocs

For full terms and conditions please read the Parent and Camper Consent Form.
Register with Campdocs
Offline Material and Forms
Our Team
Camp Staff
At Camp Argo we feel that a big reason why campers will return year after year is in part because of the amazing relationship between themselves and our counseling staff.

We are determined to hire the most incredible individuals that are committed to the physical, mental, emotional, and social development of each camper.

The staff is excited to welcome your camper upon arrival and ensure they feel safe and connected to their group. Their focus will be to encourage your camper to believe in their abilities while learning new skills and having a blast all summer!
VOLUNTEER COUNSELORS
For those that are high school age and older, you may apply as a Volunteer Counselor and the hours worked may satisfy your community service requirements. According to the State of CT Dept of Public Health Youth Camp states that if you are at least 16 years old, you may apply to be a Volunteer Counselor .
HEAD COUNSELORS (6)
A positive attitude and genuine enthusiasm for working with children are vital as a Head Counselor at Camp Argo. This is a great opportunity to build leadership skills while spending the summer outdoors! Patience is critical because our campers are away from home for the day and you may need to calm their nerves and help everyone have a great experience. A Head Counselor at Camp Argo is enthusiastic in the planning, teaching, coordinating and the participation in all of our camp activities.
Activity Specialists
Our Specialists deliver a safe, fun and appropriate specials program to all campers ages and abilities. They are self motivated, enthusiastic and energetic when engaging with campers. Areas of focus at Camp Argo include Creative Arts, Archery, Canoeing & Fishing.
DAY CAMP SUPERVISOR
Camp Argo and our future campers want a professional that is passionate about working with children, is creative, thoughtful, adaptive, and able to be a part of a team! Our Supervisors concentrate primarily on the health & safety of the entire camp program, as well as Camp Activities Schedule, Inclusion Campers & Camper/Staff Wellness.
Job Opportunities
Being a Camp Argo counselor can be one of the most meaningful jobs you will ever have; but it will take some work. To complete our Camp Argo staff, we are seeking members of the surrounding community that enjoy working with children and someone that is prepared to be the primary caregiver for each of our campers.
Get in Touch
Stay Connected!
Follow us on Facebook and Instagram for up-to-date pictures of your camper enjoying their experience!
Privacy Policy
This privacy policy discloses the privacy practices for Camp Argo and our website, campargo.org. This privacy policy applies solely to information collected by this web site. It will notify you of the following:
What personally identifiable information is collected from you through the web site, how it is used and with whom it may be shared.
What choices are available to you regarding the use of your data.
The security procedures in place to protect the misuse of your information.
How you can correct any inaccuracies in the information.
Information Collection, Use, and Sharing
We are the sole owners of the information collected on this site. We only have access to/collect information that you voluntarily give us via email or other direct contact from you. We will not sell or rent this information to anyone. We will use your information to respond to you regarding the reason you contacted us. We will not share your information with any third party outside of our organization other than as necessary to fulfill your request.
Donations
Unless requested otherwise, we may contact donors via mail or email in the future to tell them about our programs or changes to this privacy policy. Unless a donor requests anonymity, names will appear in our annual report. Additionally, sponsors and donors who give to our events may have their names listed in our social media, website, newsletters, event media as well as the annual report.
When a donor uses the PayPal function at our website we only receive the name of the donor, the amount of the donation, the purpose of the donation and the donor's address so that we can mail the appropriate IRS contribution documentation.
Security
We take precautions to protect your information. When you submit sensitive information via the website, your information is protected both online and offline. Wherever we collect sensitive information, that information is encrypted and transmitted to us in a secure way. You can verify this by looking for a closed lock icon at the bottom of your web browser, or looking for "https" at the beginning of the address of the web page. While we use encryption to protect sensitive information transmitted online, we also protect your information offline. Only employees who need the information to perform a specific job (for example, billing or customer service) are granted access to personally identifiable information. The computers/servers in which we store personally identifiable information are kept in a secure environment.
Links
This web site contains links to other sites. Please be aware that we are not responsible for the content or privacy practices of other sites. We encourage our users to be aware when they leave our site and to read the privacy statements of any other site that collects personally identifiable information.
Updates
Our Privacy Policy may change from time to time and all updates will be posted on this page. If you feel that we are not abiding by this privacy policy, you should contact us immediately via telephone at 203-799-2746 or via email.